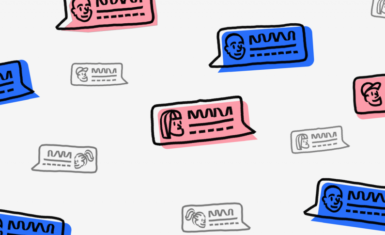 Blogging 101: Building the Buzz
admin
0 Comments
Blogging is one of the best ways to hone in on target consumers and to generate perpetual leads
on an exponential scale. Here are three ways to build the buzz on your company blog:
Share Buttons
"Share" buttons are critical to your business initiatives because they give your viewers a quick
and easy way to share your material with people on the social media platform of their choosing.
Top platforms like Twitter, Facebook, and Instagram give business owners the opportunity to
make their case long-term because shares automatically get posted to the top of users' feeds.
Since only the consumers who are loyal to your business will share your material with others,
share buttons enable you to carve backlinks into the heart of your consumer base.
Pictures
Pictures and videos are far more enticing than text because they are much quicker for the brain to
process. When users share content, they do so because they believe others will appreciate it. To
generate immediate leads, post content that your consumers will deem worth sharing with others,
something they can easily transmit–with the share buttons mentioned above–and something they
do not need to take the time to work through on their own. A quick, vibrant presentation in the
form of a picture or video often works best.
Links
Finally, use links. One of the advantages of blogging on your business website is that you can
hyperlink to other pages on your site, such as landing pages with calls-to-action or
comprehensive product information appendices. Avoid hard links whenever possible. Use anchor
text that matches the keywords in your HTML coding. That ensures continuity regarding search
engine optimization (SEO) so that when consumers go looking for information, they stay on your
website instead of looking elsewhere.
In conclusion, 'share' buttons, pictures, videos, and links can help you promote your product to
potential online consumers without coming off as pushy or ostentatious. The more continuity you
have is your SEO structure, the more money you will make.