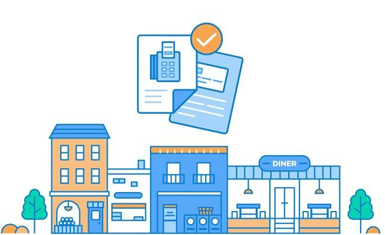 Why Small Business Owners Should Consider Hiring Contractors First
admin
0 Comments
Full-time workers are an irreplaceable part of your small business. They'll form your core team
and thus will play a big role in how the company grows and scales. However, there's often no
reason to commit to a full-time employee right off the bat. There are plenty of reasons you
should start with contractors first.
1. You Get More Done
Full-time workers at a small business are expected to take on many responsibilities, most of
which are beyond their job description. While that's certainly useful, it can often leave your team
stretched thin. With independent contractors, that's not an option. They'll do their job, and only
their job, because that's their expertise and their sole purpose in the company.
This specialization creates razor focus in your contractors. They'll get more done, and since they
don't need to be trained as much, they'll get started sooner.
2. They're Cheaper
Hiring full-time employees is expensive. Hiring costs, for example, can seem daunting to a small
business's limited budget. Then there's associated costs, such as compensation insurance,
worker's compensation, as well as various taxes.
For contractors, it's much simpler and cheaper. You find them, you hire them, and you pay their
rates.
3. You Stay Flexible
Flexibility is an important part of running a small business. The faster you can react to the
marketing and its whims, the better off you'll be. This advantage also applies to your hiring
practices. Hiring independent workers allows you to get people as you need them, without being
obligated to hold onto them afterwards. This allows your company to stay on its toes and only
spend as needed, which is great for businesses whose workloads fluctuate from season to season.
4. They Come With Less Legalities
Full-time employees are protected in numerous ways. Plenty of small businesses have been laid
low by an ill-timed lawsuit. It doesn't even have to be malicious. If a family member becomes
sick or if they have a new child, they have the right to take time off, regardless of what it does to
your company. You may try to terminate them in an effort to make room for new employees, but
that can result in a wrongful termination suit. Contractors come with none of these issues.
It seems cold to think of it this way, but you must protect yourself and your small business at all
times. While contractors still have their own caveats, they're often limited, and you can always
read the fine print.
5. They Require Little Management
You hire contractors for their expertise to fill a role that your company needs. That means you
don't have to manage them as much as you would a full-time employees. Office workers need to
be trained in office systems and practices. Independent contractors are given a task, and left to do
their work. While you still have to coordinate with them to make sure things are going in the
right direction, for the most part it's a hands-off relationship.
Full-time employees have immense benefits associated with them, but you don't always have to
run to them first. Consider first whether a contractor can offer the same benefits to your small
business.